---
2017
AKC Field Trial
Rio Linda, Ca - December 2, 2017
Eli attended his first AKC Field Trial and rocked it!!
He went Best Open Male over 8 other dogs, then won Best Open over the Best Open Female winner!

---
AKC Lure Course
Fairfield, CA - November 5, 2017
Bukra and I decided at the last minute to attend lure coursing, and boy am I glad we did!
Not only were there other Salukis competing, we got to meet some extended Saluki family!
Bukra took Best of Breed and... BEST IN FIELD!!!
He finished his Field Championship with that win!!

---
R.A.C.E. Straight Track/LGRA
Dixon, CA - September 30 + October 1, 2017
Seth got 1st place in a large mixed stake on Saturday for two points towards his title!
On Sunday, he forgot what he was doing for the last program so tied 1st/2nd for .75 points.
Rietsu finished her GRC this weekend!
Eli ran all three programs, and even beat two dogs in one of them! Go Dachshund!

---

APDR Conformation & Sports
Rio Vista, CA - September 9, 2017
We have been impatiently waiting for this event for months!
Greta and Zealand got to try out their new wall climb harnesses and strut their stuff in the ring.
Jolene played show dog in the Altered class and lost to a friend's adorable little dog.
Greta took BEST IN SHOW in show 1! Her conditioning paid off!
Greta also won the treadmill race!
Zealand took JUDGE'S CHOICE in show 1!

---

Splash Dogs Dock Diving
Hollister, CA - August 13, 2017
Greta improved her jump by over a foot, with a personal best of 9'8" at this event!
She finished her Splash Dogs title. Go Greta!
We are going to practice lengthening her jumps and hope to move into the next division!

---

Splash Dogs Dock Diving
Hollister, CA - July 2, 2017
Zealand and Greta enjoyed getting their toes wet! Zealand earned his Splash Dog title.
​Zealand's best jump was 8'9" and he took 2nd in the Splash division.
Greta's was 8'2" and she took 1st in the Splash division.
Neither of them jumped their best in Finals and Greta beat Zealand!

Photos by Audrey Hsia
---

AKC Lure Coursing
Dixon, CA
Bukra had a blast being the solo Saluki at this trial and being a cheater cheater pumpkin eater!


---
UKC Weight Pull
Fallon, NV - Silver State APBT Club - June 9, 2017
Eli had a marvelous debut in weight pull, pulling 215lbs for 2nd place in the 11-20lb class -
his sire, Blackfoot, was 1st place and pulled 250lbs! With further training,
​Eli is going to be a rockstar!

---
R.A.C.E. Terrier Derby
Elverta, CA - May 21, 2017
Terrier Derby is one of my favourite events, since it caters to my favourite dogs!
This year, we had racing and a fun show.

I brought out foster dog, Odyssey, to try her hand at racing. And wouldn't you know it - SHE WON!
Odyssey took 1st place over four other APBTs!
Jolene took an awesome 2nd place, for another elusive point towards her title
Greta came in a respectable 3rd. She was struggling with the high 90s temperatures!

In the Fun Show, Zealand took Best of Breed over the girls!
​Eli took Best of Breed and Reserve Best in Show!
---
APDT Rally
Half Moon Bay, CA - April 29th + 30th, 2017
Greta and I trained for months in anticipation of this weekend...
and then one week before, she came in season!
Eli got a Rally crash course for a week and then off we went to try our luck!
And he totally rocked it!
With scores of 195, 196, and 199 he earned his Rally Level 1 title and an Award of Excellence!

---
UKC Conformation & Coursing Aptitude
Lathrop, CA
Rietsu joined the rest of the Magyar Agars for a day at the show!
She was not favoured by the judges this weekend, but she had fun and showed well!

Greta finished her "Coursing Aptitude" (CA) title! Her first title!

---

R.A.C.E. Sprint Racing - April 15th, 2017
Fairfield, CA

Rietsu - 1st Place Magyar Agar
She runs the track, then runs back to me at the start line!

Greta - 1st Place APBT
Jolene - 2nd Place APBT

Seth - 4th Place Large Purebred Mixed
Seth apparently forgot all about the previous weekend, because he appeared to have no clue what he was doing this weekend! I pulled him from the third program and ran him by himself to remind him. We'll see how he does next time!

Bukra - 1st Place Mixed Sighthound
Bu came out and ran against Silkens, and barely squeaked by with a win!

Photos by Dave Mills

---

R.A.C.E. Sprint Racing - April 8th + 9th, 2017
Elverta, CA

Greta - 1st Place APBTs ... Jolene - 2nd Place APBTs
The girls were the only APBTs present for the weekend.

Rietsu - 1st Place Magyar Agar
Rietsu is holding on to her winning streak and running cleanly!

Seth - 1st Place Large/Mixed
Seth rocked his racing debut! By the end of the weekend,
he was overtaking the competition for his first point!

Photos by Dave Mills

---
UKC Conformation and Lure Coursing - December 10 + 11, 2016
Cali Style APBT Club - Elverta, CA

Sárréti-Portyázó Boróka "Rietsu" -
Sighthound Group 4 & Sighthound Group 2


Introducing...

Sárréti-Portyázó Boróka CT "Rietsu"
Rietsu completed her Coursing Test title!

---
---
2016 North American Magyar Agar Association (NAMAA) Nationals

---
RA.C.E. Straight Track - November 12 + 13, 2016

Unfortunately, no one was able to photograph dogs at this event... but the dogs don't know that!

Saturday (Nov. 12) Results
1st Place Magyar Agars RIETSU
2nd Place APBTs FIRE
3rd Place Singles ZEALAND
3rd Place APBTs GRETA
4th Place APBTs JOLENE
4th Place Dachshunds ELI

Sunday (Nov. 13) Results
Ist Place Magyar Agars RIETSU
2nd Place APBTs GRETA
3rd Place APBTs FIRE
3rd Place Singles ZEALAND
5th Place APBTs JOLENE
---
APDR American Pit Bull Terrier Show - August 20, 2016

Greta took 2nd place in Wall Climb, going 8'6"! The first place dog did 9', and Greta could have tied but tried her for 9'2" instead of 9' and she juuuust barely couldn't make it!

Zealand got lovely compliments from the judge in conformation, and the only reason he didn't win Best in Show was because the other dog was better conditioned. We will work hard on pre-show condtioning for sure now! But he did win Judge's Choice!
---
WorldCynosport Rally - May 10, 2016
Zealand finished his Rally Level 3 title!
---
No dogs bred, raised, or sold for any illegal purpose.

Powered by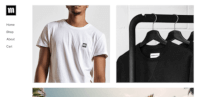 Create your own unique website with customizable templates.